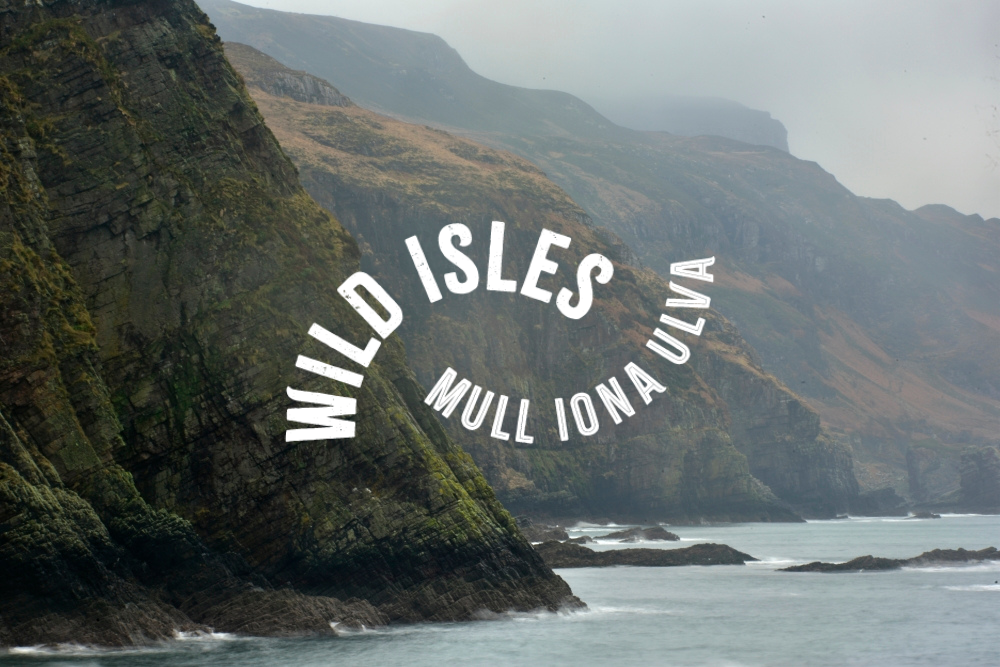 In September last year Visit Mull & Iona were awarded funding from Visit Scotland's Destination and Sector Marketing Fund to help create a "Wild Isles" campaign to encourage visitors to use local wildlife and outdoor activity operators. Here is an update on the projects progress so far.
The grant has funded new photography and video footage and we hired photographer Anna Mockford and filmmaker Alasdair Satchel, both of which are Mull locals. Both are in the final stages with the last bits of footage being captured as the weather improves! Dawn Reade of Biscuit Press Design created the branding for the project.
We announced last year that Gordon Buchanan had agreed to be the ambassador for the "Wild Isles" campaign and he has since filmed for us a wonderful trailer for the campaign which you can watch here:
We are also about to start a social media advertising advertising campaign in March which will utilise the new content. A new website which is partly funded by The Waterfall Fund, will also coincide the launch of the campaign. The new website is being designed by our marketing officer, Joe McFadden, and we are excited to share more in the coming weeks.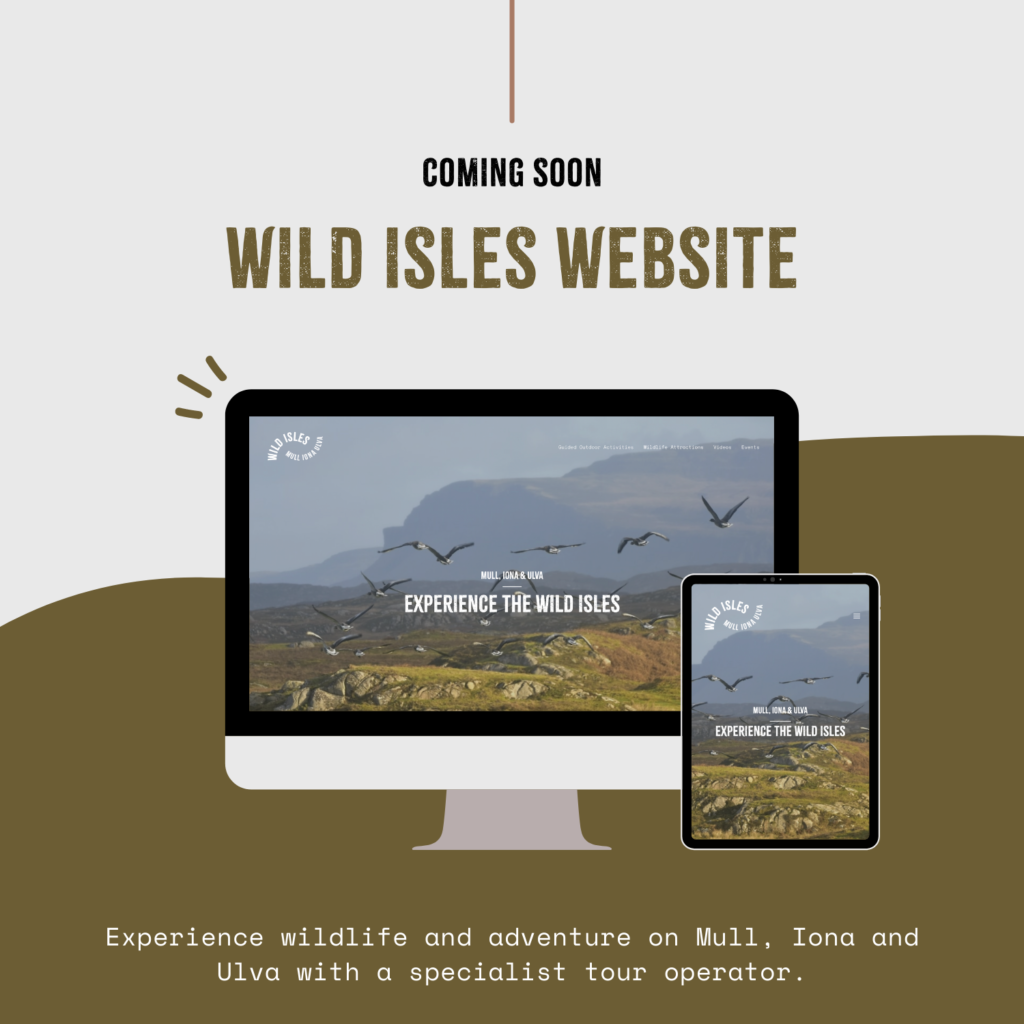 The website will feature businesses that are members of Visit Mull & Iona (see example of listings below).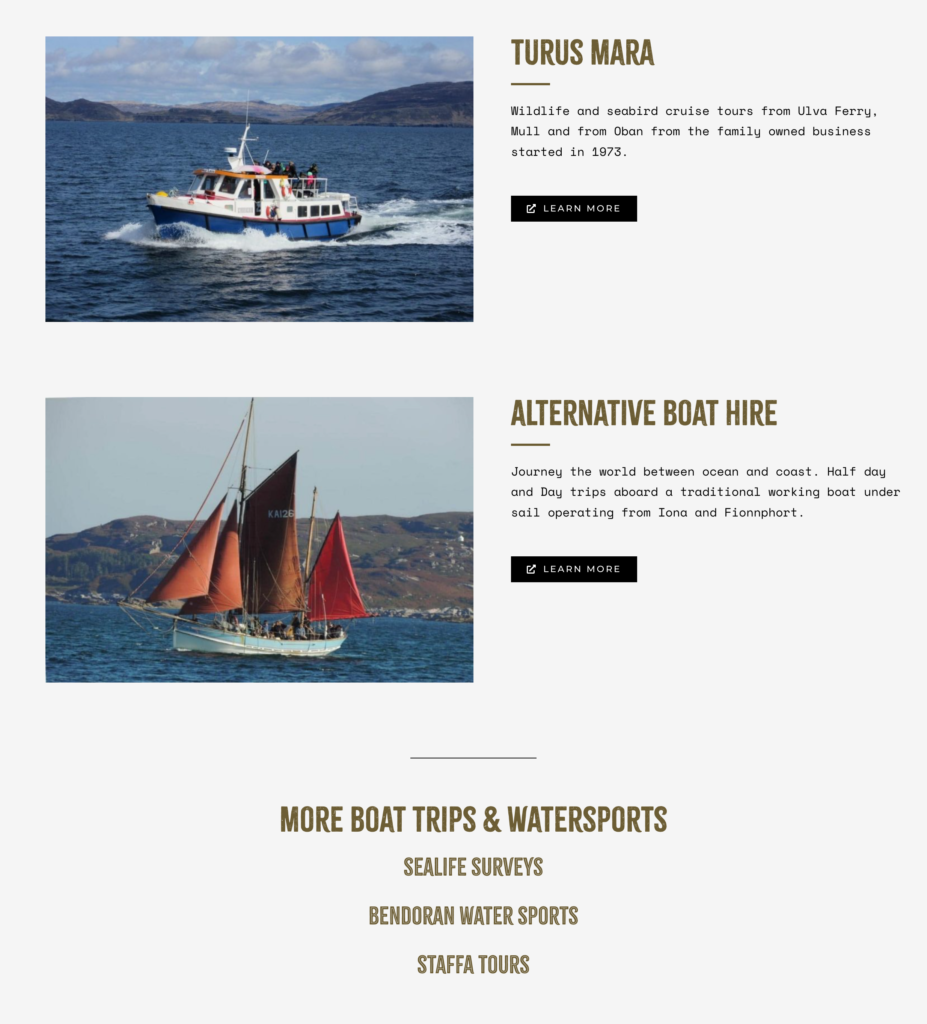 We want to ensure local businesses get the best exposure of your business from our Wild Isles Campaign and website by taking out a membership of Visit Mull and Iona.  Member businesses get a listing on the Visit Mull and Iona website and enhanced promotion on the Wild Isles website plus a host of other benefits for only £85.00 per annum. Learn more about our membership by downloading our membership pack.
If you would prefer to join over the phone, simply email us with your contact number and preferred time and day for a call back and we will do our best to get back to you at a convenient time.
If you would like any further help or information on Visit Mull & Iona and the Wild Isles project, please don't hesitate to get in touch.